Sunway Ridzuan
Sunway Ridzuan is a leasehold condominium nestled in Bandar Sunway vicinity. Ridzuan Condominium stands right next to 10 Park and neighbours Subang Ville Ehsan, Aman Luxury and Sunway Suriamas. Besides that, it is also located across SK Kg. Lindungan. Sunway Mentari Business Park, a large commercial centre that houses Malay and Chinese food, laundry, hair saloon, sundry shops, photocopy services and Internet Cafe. A trip to the amenities is just within 15 minutes of walking and Sunway Pyramid is also reachable by foot.
In a Nutshell
Located in Bandar Sunway along Jalan PJS 10/11 and within 2km from nearby universities and colleges Sunway Ridzuan is perfectly located with amenities close by such as shopping, restaurant, medical centre and recreational park. Close to the residence is the Sunway Mentari Business Park where you'll find shops like laundry , saloon, restaurant, internet café and sundry shops. In terms of connectivity, there is a scheduled bus service that stops in front of Sunway Ridzuan to Taylors College and Taylors Lakeside University.
All our individual private suite and twin sharing suites includes super single bed , study desk, study chair, book shelf ,designer built in wardrobe set with full length mirror, student glass study board, air conditioning and Unifi Internet access. All suites has their own allocated bathroom which is shared at a ratio of 2 students to 1 bathroom.
All our student accommodation come with full facilities for your living needs.
Sunway Ridzuan Accommodation features:
Fully equipped kitchen with refrigerator, microwave, cooker, water dispenser
Personal kitchen cabinet
Washing machine & Dryer
Student lounge with 40″ LED TV
CCTV surveillance system & Security Pass System
Weekly maid cleaning service
Movie Library
Accessibility & Connectivity
LRT & KTM at your doorstep via Malaysia's first elevated BRT – Sunway Line.
The BRT Sunway Line feature a 5.4km elevated gideway with 7 stations, 2 of which would be integrated with Setia Jaya Komuter station (BRT Station 1) and BRT Station 7 of the new Kelana Jaya LRT Line Extention Project respectively providing excellent connectivity through the KTM Komuter, LRT networks as well as the bus networks.
Below shows the proposed 7 stations of the BRT Sunway Line:
Station 1 – Setia Jaya Komuter Station (KTM Komuter network)
Station 2 – Mentari Business Park
Station 3 – Jalan Lagoon Timur, in front of Sunway Lagoon
Station 4 – in front of Sunway Medical Centre and Sunway Geo
Station 5 – in front of Monash University Malaysia
Station 6 – near South Quay
Station 7 – Kelana Jaya LRT Extension in USJ6
Cook
Refrigerator, microwave & cooker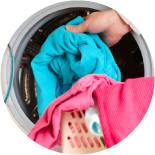 Wash
Washing machine & dryer
Chill
Student lounge with 42″ LED TV
Security
CCTV surveillance system
Clean
Weekly maid cleaning service
Parking
Car park available for rent